Who is delivering the webinar?
OMNI Processing
Self Analysis

Author - MIKHAIL FEDOROV
Professional Auditor, C/S & Course Sup  over 20 years, ОТ48 (CBR Bridge)
Engineer, specialty " Radio-electronic systems and complexes"
Graduate of Bauman Moscow State Technical University, 1997

Founder of the Theta-Meter project (the # 1 e-meter in the Free Zone)
The "Theta-Flow" International Conference Coordinator
Active promoter of the Clear Body-Mind Program 

Scientology books publisher 

Who is invited to the webinar
Any Scientologist, regardless of the case or training level . 
Participation in the webinar is FREE of charge. 
Complete the registration and recieve the link to log in.

PREREQUISITES FOR PRACTICAL use:
Trs Course completion 
Out of the non-interference zone (OT2-OT3) 
Auditor or C/S OK, if you are currently on the service lines of an auditor or organisation 
If the Pc/ОТ has not received services from the organization or the auditor for more than 3 months, then no consent is required 
View the webinar: OMNI PROCESSING. INTRODUCTION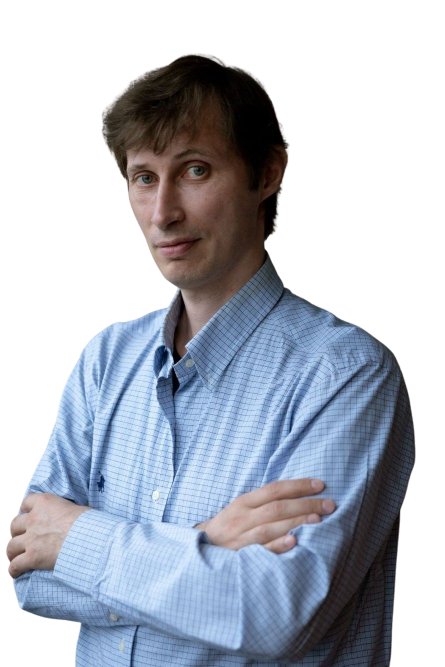 OMNI Processing is built on the basis of deep analysis, understanding and practical application of the Scientology axioms.

PRELIMINARY REQUIREMENT FOR PARTICIPATION IN THE WEBINAR
"OMNI Processing. Self Analysis"

view the webinar:

OMNI PROCESSING. introduction



Why is it worth to participate in the webinar?
Exciting and rich presentation of the material
Practical use of the OMNI processing for instant case handling
Live Theta support from the participants and the host, which won't be on the recording
An opportunity to gain a deeper understanding and of the basics of Scientology with the help of an expert auditor, OT 48
You will get a feedback from the author of the technology, C/S with 20 years of experience
At the webinar, you can handle a large amount of charge that has been preventing you from moving up the Bridge
OMNI Processing 
Success Stories
What a simple, rewarding and effective technique!!
Hi,  I've been doing an extended version of the "OMNI Processing. Self-analysis", at Mikhail's request, to wins beyond anything I could have imagined.
CBR mentions creating a bridge for all of life, including the 6th D, in the Admin Briefings, I feel this technique is very well along the way.
About a week ago my Body Org went exterior to the body and maintains it stably now. Then a few days later my whole skeletal system came to life and re-assumed it's role and identity. The body regained much strength.
Two days ago my whole body became a flow, I felt I could walk through walls! All of the electronic significances left it's space and it could operate, as a complete unit within the actual simplicity of life. It has never been so happy!! I firmly believe all of the life within the body has moved into an 'exterior' state and now plays the game of 'body' from that location!! And it may very well have moved into the Omni state itself.
What a simple, rewarding and effective technique!! Everyone should do this!
Thank you Mikhail for putting all of this together! I can hardly wait to get onto the next videoed webinar……..but I think I will take a few days to let the body enjoy it's new found freedoms.

Love, Paul

---
Paul. / February 22, 2021
It worked out a lot of charge
The webinar turned out great. It worked out a lot of charge. In general, any state in one's space can be healed from a pan-determined state. And this happens much faster than if you do it from a normal state. Therefore, the use of Pan-determined state makes it possible to accelerate greatly as-ising of any undesirable states. Thanks to Misha and all the participants. It was great to see participants and handle all the accumulated charges.


---
I feel like I have been floating in a ball of light
"Thanks you so much for the body processing last night. I feel like I have been floating in a ball of light😋🌟" 
L..

   _______________________________________________
5 minutes and am too blown out to continue!! :-) It may take me a week to get through the video.

P.Sh.

---
"OMNI Processing  Self-Analysis" Program

03.04.2020
OMNI processing. Self Analysis
Introductory webinar
May 1st, 2021, 8 PM - 10 PM (Moscow time).
FREE OF CHARGE!
© 2021All rights reserved.